Mary Somerville
Mary Somerville was born in 1781 in the manse that stood in the grounds of Jedburgh abbey.
Mary Somerville was a celebrated astronomer, mathematician and science writer who blazed a trail for women in a field that was restricted to men at that time. She was also a staunch supporter of education for women and the right to vote.
She studied science and mathematics and made her mark as an astronomer with a paper entitled "The Mechanism of the Heavens".
She was the first woman to be accepted as a member of the Royal Astronomical Society in 1835.
Somerville College in Oxford University is named after her. (
http://www.some.ox.ac.uk/
)
To read more about Mary Somerville, please click on the link below:
http://en.wikipedia.org/wiki/Mary_Somerville
http://womenshistory.about.com/od/sciencemath1/a/Mary-Somerville.htm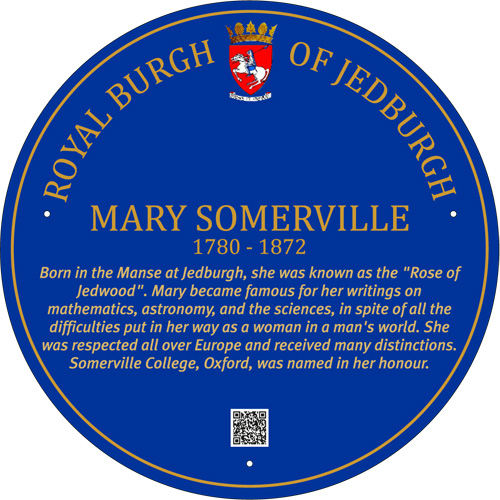 « Back to map