James Thomson
James Thomson was born in Ednam and brought up in Southdean. His father was minister in both parishes. He was educated at Jedburgh Grammar School which was at that time housed within the Abbey, in the "Latin Aisle", probably the old south transept
According to some accounts he did not excel at school, but he was always involved in writing poetry, encouraged by friends and acquaintances who recognized his abilities therein. He went to Edinburgh University in 1715 and studied Arts and then Divinity, intending to become a minister like his father. He was always drawn to things literary and after having some poems published he went to London to follow his Muse.
He was successful in gaining patronage to support him, including from the then Prince of Wales. His most outstanding poem was "The Seasons", a long poem in blank verse, which was revolutionary in its subject.
However, popularly he is best known for his ode "Rule Britannia" which formed part of a Masque, "Alfred" and was set to music by Thomas Arne. It became a favourite patriotic song from that time onwards.
He died in Richmond. Surrey. Thomson is one of the sixteen Scottish poets and writers appearing on the Scott Monument on Princes Street in Edinburgh.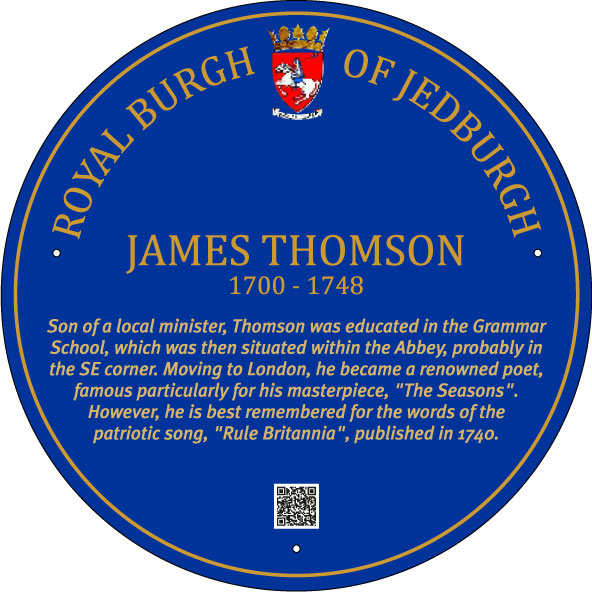 « Back to map