24th March 2018
St Johns Episcopal Church

Coffee Morning held at Royal British Legion on Saturday 24th March 2018
From 10 - 11.30am.
Entry charge £1.50 includes refreshments, raffle, cakes and craft stalls.
7th April 2018
Brown & Turner Auction

Brown and Turner are holding their next Auction on Saturday 7th April 2018.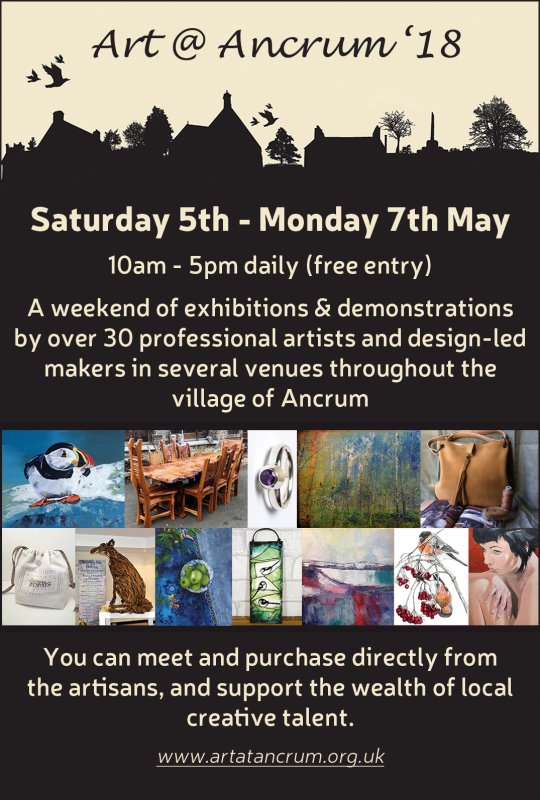 5th May 2018 - 7th May 2018
Art at Ancrum
A weekend of exhibitions and demonstrations by over 30 professional artists and design led makers, in several venues throughout the village of Ancrum.
www.artatancrum.org.uk

23rd June 2018
Riverside Rock
Riverside Rock, annual music Festival held at Riverside Park, Jedburgh.
Saturday 23rd June 2018, tickets and band info available at
www.riversiderock.co.uk
Tickets also on sale at Taylor's Newsagents and From me to you in Jedburgh Town.